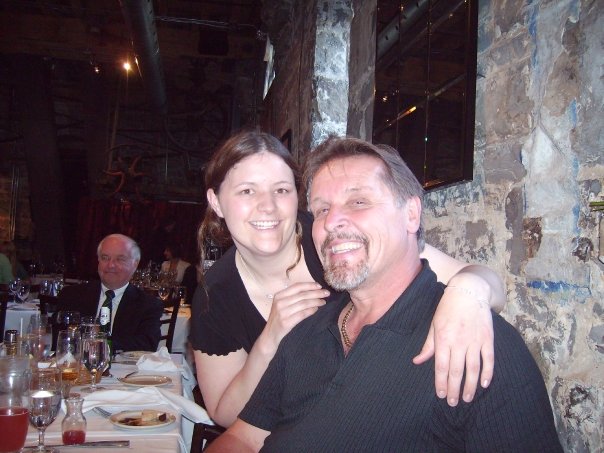 Winner of our Father's Day Contest
Danielle R. of Belleville, Ontario entered the contest for her dad, Steve. Looks like the chair from Leon's Furniture Trenton? and the vehicle detailing are going to be put to good use! Read Danielle's Submission here:
"My dad totally deserves a break this fathers day. He is dad to three girls and one son and does absolutely everything he can to help us. Need a dog sitter..dad's there..leaking pipe in basement..dad's there..build a deck..dad can do that too! He is simply amazing!
For all the stuff we throw at him he comes back with the patience of a saint and a solution to fix our problems. He's been like this since day one too! I've been so lucky to have a male role model in my life that is so patient and handy and understanding. He has even put up with my mom for 38 years on top of that hahaha! She's a wonderful mother too, but as a woman I can say we are a trying breed most of the time!
I must mention when I was buying my Dodge Journey from your lot I couldn't think of a better person to bring with me to help make my decision than my dad. Your service was excellent and even won him over after having a previous experience with previous owners.
He is now back to being a Dodge customer and even recommends your lot to others.
Please choose dad. He truly is one of the best. I know there are plenty of daughters out there who feel their dads are the best but I can only speak for myself, because he is mine and he is the best in my world.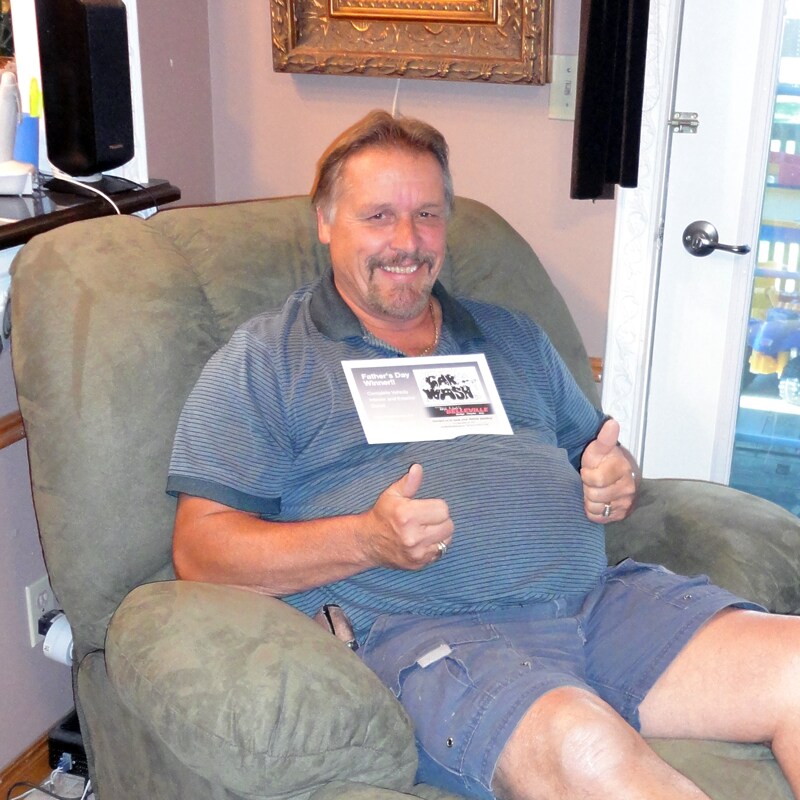 I have fond memories of coming home from school and seeing my dad napping in his recliner. Hard working men need a comfy chair to unload in. Thanks for the chance to enter him in this contest.
Danielle R.